News Ticker
All Open Records requests should be submitted by mail to the Barrow County Sheriff's Office, Attention: Kimberly Phillips, Records Manager, 233 East Broad Street, Winder, GA 30680 or by fax to (770) 307-3066
| | | | |
| --- | --- | --- | --- |
| Detention Division General Info | | | |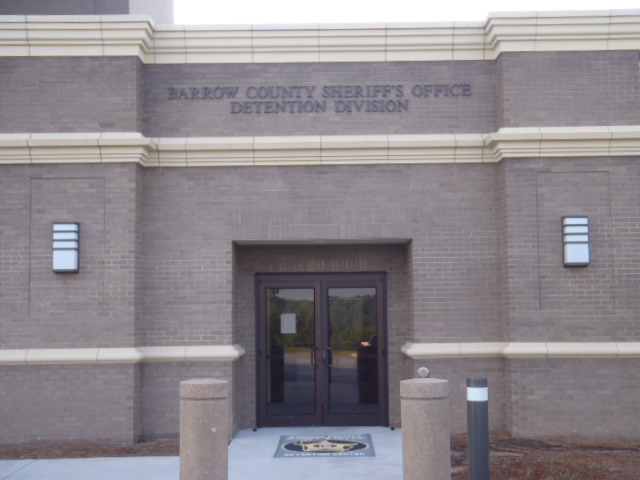 Barrow County Detention Center
652 Barrow Park Drive
Winder, Georgia 30680
(770) 307 - 3080
The Detention Division of the Barrow County Sheriff's Office is tasked with the responsibility of
providing a safe and secure environment for the inmates,staff, and any contract employees or
visitors to the courthouse and detention center.

The Detention Division is comprised of a highly motivated and well-trained team of 102 officers and
civilian staff. Division members routinely participate in a variety of community and charitable events,
including The Sheriff's Poker Run and the American Cancer Society Relay for Life.

The Officers of the Detention Division understand the importance of training. They designed and
implemented the Detention Training Officer Program to assist newly hired employees entering the law
enforcement profession.
In addition to the primary mission of facility security, Detention Division Officers provide many other
security and supervisory services. These include:
Supervision of Inmate Meals

Preparing inmates for transport to other facilities

Receiving inmates arriving from outside facilities

Inmate escort to Court Services

Inmate escort and supervision at medical treatment

Inmate escort and supervision at mental health treatment

Conducting inmate visitation

Conducting attorney visitation

Escort and supervision of inmates to Drug Rehabilitation Services

Sheriffs Work Detail Program
.